Properties Detail
Chain link wire mesh is also known as diamond fence, it is woven with high quality mild steel wire. Chain link fence has the features of woven simple, beauty and practical. It's finish treatment is galvanized and plastic coated with long- time use and corrosion protection.
Chain link fence widely used as protective fence in residential sites, roads and sports fields.
Chain Link Fence Features:
1. High strength, excellent flexibility and toughness, easy for transportation and installation.
2. Anti-corrosion, more than 30 years service life.
3. Field of view is wide, beautiful appearance.
4. No toxic material, environmental protection
Chain Link Fence Application:
1. Fowl husbandry, parks and the zoo fence
2. Highway and railway barrier, sports fence, the road of grean belt protection
3. Protecting mountains, prevent the stone falling, and the landslides happening.
Chain Link Fence Detail Information: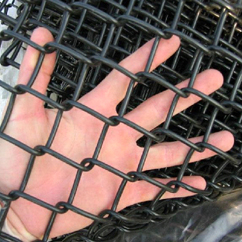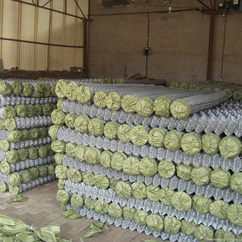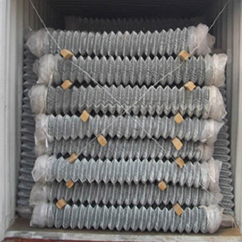 Chain Link Fencing Mesh.Here we present Chain Link Fence specially. Chain link fence, because it's hole is diamond, thus it's also named Diamond Mesh Fence. And it's widely used in school playgrounds, so it's well known as Playground fence, Sport fence. Chain link fence is extensively used as fence for school,playground,garden,high-way,railway,port,residence,etc.Also can be used for breedinganimals.
Chain Link Fencing Mesh Specifications:
| | |
| --- | --- |
| name | chain link fence , chain link gate |
| wire thickness | 1.0-6.0mm |
| mesh opening | 20X20mm 50x50mm 60x60mm 80x80mm 100x100mm etc. |
| mesh height | 0.5m-6m |
| mesh length | 4-50m |
| rail diameter | 32mm 42mm 50mm 60mm 76mm 89mm |
| rail thickness | 1.5mm 2.0mm 3.0mm 4.0mm 5.0mm |
| post type | round square angle rhombus |
| edge type | knuckly type, twist type, special type |
| surface treatment | hot dip galvanized ,electric galvanized,powder coated |