Properties Detail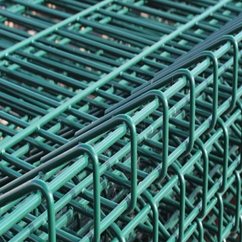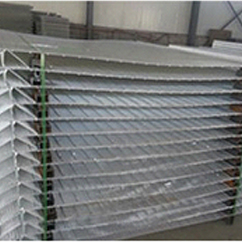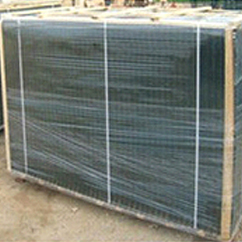 Roll Top mesh fence is also called BRC fence, has a unique and use-friendly closed and rolled beam section at the top and bottom edge of each panel with no sharp or raw edges, usually made from heavy 5mm wires, which results in maximum rigidity and better safety. It is suitable where safety is a consideration, such as schools, sports, parks and playgrounds, and company premises.
Roll Top Fence
Specification
Panel size
Post
Surface Coating
Panel height
Panel width
Wire
Mesh holes
Height(mm)
Post Section
Hot Dipped Galvanized (505g/m²) OR Electric Galvanized + Polyester Powder Coated(All colors in Ral)
900mm
2.4m & 3m
4.0 & 5.0mm
50×150mm 50×200mm
1500
Square 60×60mm 60×80mmRound φ48mm φ60mm
1200mm
2.4m & 3m
4.0 & 5.0mm
1800
1500mm
2.4m & 3m
4.0 & 5.0mm
2100
1800mm
2.4m & 3m
4.0 & 5.0mm
2400
2400mm
2.4m & 3m
4.0 & 5.0mm
3000
Above are general specifications, others are available.