Properties Detail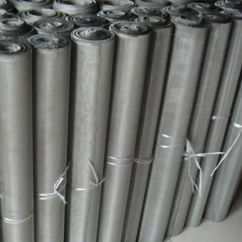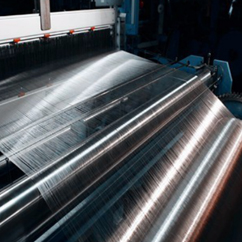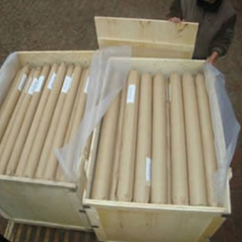 We has advanced loom for weaving in monel wire mesh.We can supply other special material wire mesh products,such as:
nickel wire mesh(Ni-Cr),monel wire mesh,titanium wire mesh and so on.Weave Pattern:plain weave, twill weave, dutch weave.
This 400 grade monel is highly resistant to the corrosive action of acids, alkalines and salt water. It has the same strength of mild steel.Monel Woven Wire Mesh is often used in marine applications such as piping systems and strainer baskets as well as in chemical processing equipment and heat exchangers. Please see below a typical chemical analysis of Monel Wire Mesh.
Packing: waterproof paper with plastic cloth,then put into wooden box.
Monel wire Mesh: 8 mesh to 200 mesh.
Monel Wire Mesh
Specifications:
Specification List of Monel Wire Mesh
Mesh/Inch
Wire Dia mm d
Mesh Opening mm w
Opening Area A %
Weight (kg/m2)
Mesh /Inch
Wire Dia mm d
Mesh Opening mm w
Opening Area A %
Weight (kg/m2)
8
0.710
2.465
60.2%
2.01
30
0.279
0.567
44.8%
1.167
10
0.635
1.905
56.3%
2.02
35
0.330
0.396
29.7%
1.905
12
0.584
1.532
51.8%
2.04
40
0.254
0.381
36%
1.290
14
0.417
1.397
59.0%
1.217
60
0.160
0.263
39%
0.768
16
0.376
1.212
58.0%
1.131
80
0.120
0.198
39%
0.576
18
0.406
1.005
50.7%
1.483
100
0.100
0.154
37%
0.500
20
0.406
0.846
46.2%
1.648
120
0.090
0.122
33%
0.486
24
0.274
0.784
55.0%
0.901
150
0.066
0.103
37.2%
0.326
28
0.234
0.673
55.0%
0.767
200
0.053
0.074
33.6%
0.281