Stainless Steel Filter Suppliers
Sep 24, 2019
Macrokun is one of the famous stainless steel filter suppliers.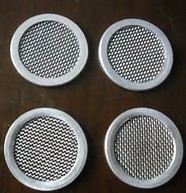 Feature of our stainless steel filter:
1) Acid, alkali resistance, Anti-corrosion
2) Heat resistance, durable
3) High strength, good permeability
4) Precise control filter size with customer's requestions
5) Easy to clean, long work time
6) Easy to processing
If you are interested in our stainless steel filter, please contact us. We are always looking forward to working with you!
Stainless Steel Filter Suppliers