358 Welded Mesh High Security Fence
Jul 10, 2018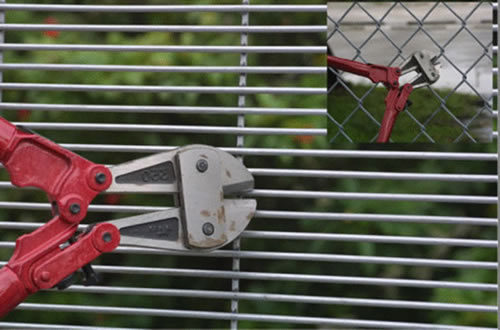 Hot Dipped Galvanized 358 Mesh Anti-Climbing Fencing Panels: Extremely Difficult to Cut-through. Offering much strength Compared with Chain Link Fence or Common Wire Mesh Fences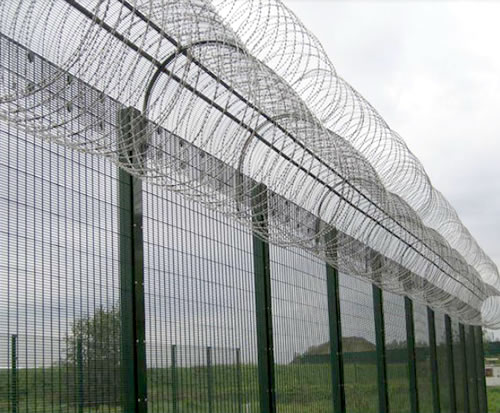 358 Mesh Used with Concertina Wire along the Top of Panels for Maximum Security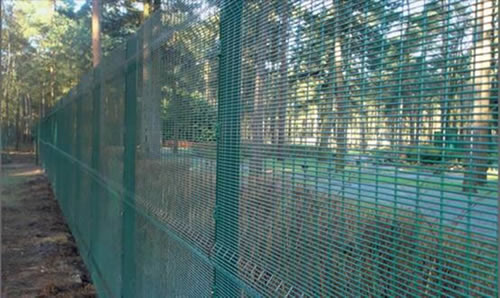 358 Style Welded Wire Mesh, Green PVC Coated Treatment
358 Mesh Fence is also called 358 fence, anti-climb fence or prison fence. Why does 358 Style Welded Mesh get its different names? It is known as prison mesh because it is popularly used with barbed wire or concertina coils on fencing tops, especially suitable for prison and military uses which require high level security. The name 358 mesh comes from its specifications. 358 welded mesh has a common aperture of 76.2mm x 12.7mm ( 3'' x 0.5'') and a wire diameter of 4mm (Gauge 8). It is known as anti-climb fence because the 358 welded mesh is the most difficult fence to penetrate among the wire mesh fences, providing an excellent defense against climbing and cut-through.
358 Welded Mesh High Security Fence Features:
It is also very difficult and time consuming to attempt to pass items from the protected area through 358 fencing.
358 Mesh Fence offering the following benefits:
ANTI-CLIMB: More small openings, no toe or finger holds.
ANTI-CUT: robust wire and welded joints make cutting very difficult.
BETTER VISIBILITY: Flat, two-dimensional profile, easier to see through than chain link.
358 Welded Mesh High Security Fence Finishes:
358 mesh fence system provides a truly creative and durable alternative to common wire fence systems. Using high quality iron rod as raw material, the welded mesh panels can be treated with galvanizing or powder coating. The finished welded 358 mesh panels can resist the corrosive and ultraviolet radiation very strongly. The thickness of powder coating is 100-120 microns usually. It obtains high strong powers to resist the construction.
Stand and finish: Galvanized / Polyester coated green. Other standard colors available on request.
Fastenings of 358 Welded Mesh Fence:
The panels and posts are jointed together with bolts or rivets, using the steel flat bar, or special steel clamps, all nuts are self-locking. This also can be designed as the special clients requests.
Fence Fixing fittings:
1. Metal clips with post and mesh panel.
2. Cover plate with bolts with post and mesh panel.

358 Welded Mesh High Security Fence Uses:
We manufacture 358 welded mesh fence panels as anti-climb fence, security fencing for prison, parks, schools, playgrounds and sports field, public buildings, factories and warehouses, airports, etc.
358 Welded Mesh High Security Fence Specifications:
We supply standard 358 welded mesh and also supply OEM, ODM service according to your requirement.
358 High Security Fence Specification Details:
| | |
| --- | --- |
| mesh panel height | 0.9m-5.2m |
| mesh panel width | 2m,2.2m,2.5m,3m |
| hole opening | 12.7mmx76.2mm(1/2''x3'') |
| wire thickness | 3mm,4mm,5mm |
| material | low carbon steel wire,galvanized wire |
| finished | electric galvanized,hot dipped galvanized,polyester painting |
| polyester painting color | any RAL series color(normal RAL 6005-dark green,RAL9005-black) |
| | |
| --- | --- |
| curves | on request |
| C post | 62mmx83mmx3mm |
| round post | outside diameter:80mmx3mm |
| rectangular post | 60mmx80mmx3mm,60mmx120mmx3mm |
| post length | on request(normal 2.3mm-4m) |
| material | square steel pipe,round steel pipe,C type steel |
| finishied | electric galvanized,hot dipped galvanized,pvc coated |
| polyester painting color | any RAL series color(normal RAL 6005-dark green,RAL9005-black) |
358 Welded Mesh High Security Fence
上一篇:What is 358 security mesh fence